American Supports 2019 Carter Work Project In Nashville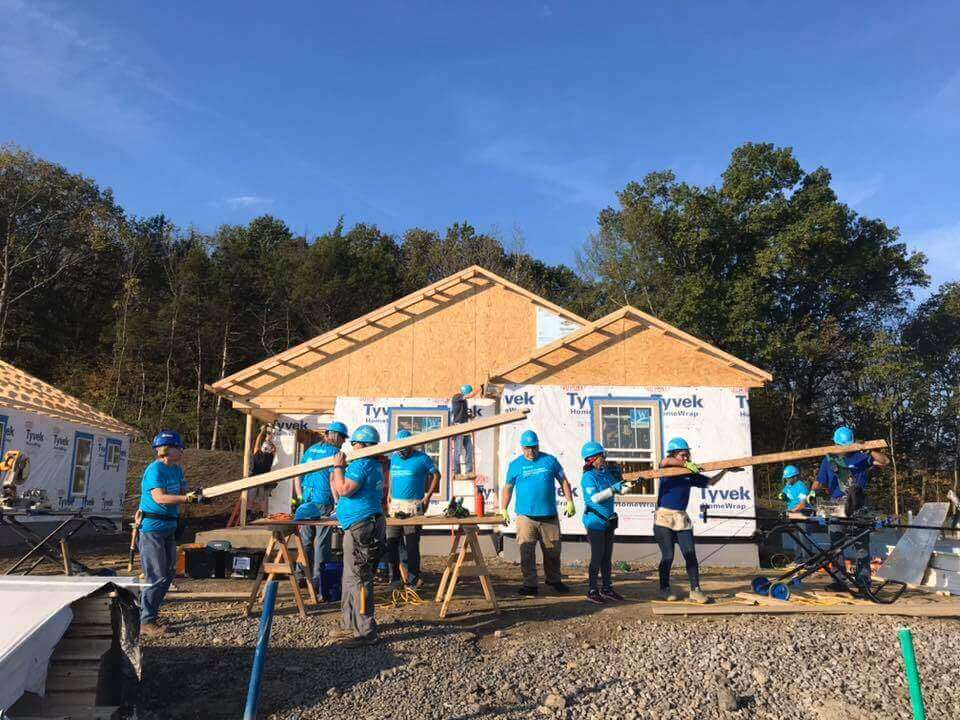 American Heating and Cooling, Inc. to Participate in Habitat for Humanity® Carter Work Project
Nashville-based contractor will install over 20 high-efficiency home comfort systems for local home-building project.
Nashville, United States - September 29, 2019 /CMG/ — This fall, American Heating and Cooling, Inc. will be donating its expertise and labor to install all of the Carrier® home comfort systems for Habitat for Humanity's Jimmy & Rosalynn Carter Work Project. Each year, hundreds of volunteers and future homeowners help build a housing community alongside the former President and Mrs. Carter. This year, the Carter Work Project is being held October 6-11 and will construct 21 affordable homes in the north Nashville neighborhood of Park Preserve.
To support the project, Carrier, a world leader in high-technology heating, air-conditioning and refrigeration solutions, will donate an Infinity® 16 heat pump system to each Carter Work Project Home. American Heating and Cooling, Inc. will be providing the design and labor for the installation of each energy-efficient system.
Is Your HVAC System Not Working Properly?
Call Us Today
615-383-3072
"We have been a part of the Nashville community since 1981 and are grateful for the opportunity to give back to our great city" stated Roger Dunn, VP of Business Development for American Heating And Cooling.
"We've been working with Habitat for Humanity for more than two decades, and we're pleased to continue that legacy of support by providing home comfort systems for the Carter Work Project again this year," said Matthew Pine, president, Residential HVAC, Carrier. "Habitat for Humanity constantly strives to build their homes to be as energy efficient as possible, and we're proud to assist them in this pursuit by providing our ultra-efficient Infinity equipment."
About American Heating & Cooling, Inc.
American Heating and Cooling was founded on one principle: providing the Nashville area with exceptional HVAC services and products. We're passionate about delivering exceptional heating and cooling services for Nashville area homeowners. Our company is locally-owned and operated; we know the Nashville community and how it important it is to have a cool, comfortable place at home.
Contact Info:
Name: Roger Dunn
Address: 500 Mapleleaf Drive Nashville, TN. 37210
Phone: (615) 383-3072
Website: https://americanheatingandcooling.com
---
---
---
---
---
Contact Us Today
American Heating & Cooling
500 Mapleleaf Drive
Nashville, TN 37210
(615) 383-3072
---
GPS dispatch available 24/7
--- ---
"I had nine house guest this weekend. My brother in law, sister in law, niece and new baby were all staying in the basement. I had not been in the basement in months. They woke up Saturday morning freezing. The unit was down. Laura called American. Chad came right out and fixed the unit. He was prompt, efficient, pleasant and a good representative of your company. Just thought you should know. See you next time."
I had to replace my hvac unit recently. I was very satisfied with every phase of this purchase from the salesman to the installation crew.

I will recommend American Heating and Cooling to all my friends.