4 Simple Ways a Programmable Thermostat Saves You Money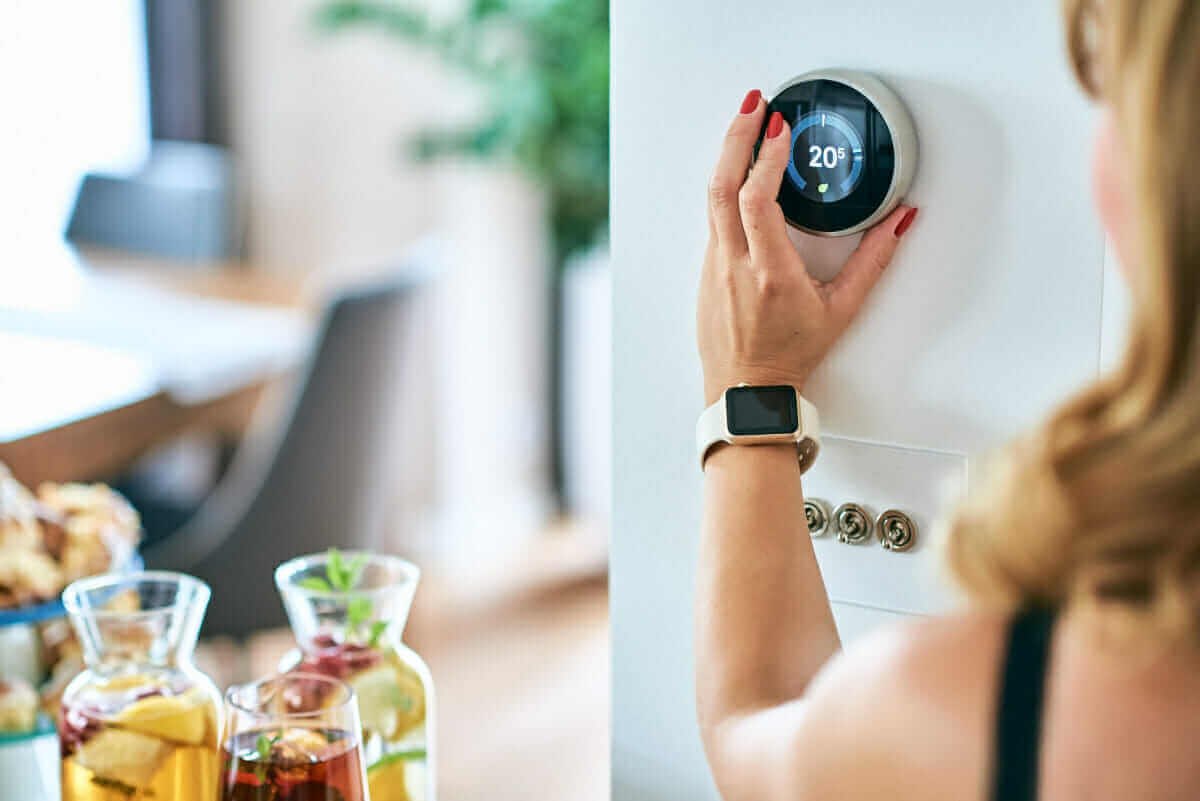 Automation is the future of efficiency and affordability—especially on the home front. One of the simplest ways to start leveraging automation is with a programmable thermostat, These low-cost intelligent upgrades are ideal improvements over go-to manual systems, driving down energy usage and saving you money.
If you have a manual thermostat you likely know how inefficient and inconvenient they can be. Every time you want to adjust the temperature in your home, you have to physically change the thermostat. Worse, the process is stressful for HVAC systems and can cause them to run unnecessarily or work overtime to catch up. Over time, this wears down your unit while driving up your utility bill.
What is a Programmable Thermostat?
With a programmable thermostat, you can set a daily schedule that regulates your HVAC system's heating and cooling functions. This instantly gives you greater control over their energy consumption and indoor climate control—you can instantly set lower temperatures when your family is home, and lessen climate controls when you're out during the day.
We had them come out to do a heat adjustment and Manny noticed a gas smell that we had apparently gotten used to. A quick evaluation and he discovered a gas leak in our stove. Had he not spoken up and gone above and beyond, we could have been in danger. I'm so grateful he went above and beyond for us! Seriously some of the best service I could have ever asked for!

Lynn S.
Save Money with a Programmable Thermostat in Nashville
Nashville is known for its erratic outdoor temperatures—one day it's 90˚F and that night it's 50˚F. With a programmable thermostat, you can seamlessly control your home's indoor air temperature year-round. Here are a few of the ways this modern innovation can save you money:
It's easy to forget to adjust your thermostat when you leave in the morning. With programmable thermostats, there's never an issue—and never added energy consumption as a result. Using a smart thermostat you can set specific temperatures for different times of the day and days of the week, preventing your system from running unnecessarily—and lower energy consumption translates to a lower energy bill.
#2. Fewer HVAC System Repairs
Programmable thermostats help your HVAC system run at optimal efficiency, reducing the likelihood of expensive repairs and system failure. With routine preventative maintenance, a programmable thermostat helps you maximize the lifespan of your system.
#3. Extended HVAC Lifespan
HVAC systems last longer when they're properly maintained and only run when needed. A programmable thermostat is a simple, low-cost way to reduce wear and tear on your HVAC system and prolong its life.
#4. Hassle-Free Climate Control
Reduced stress is an important value-added benefit of a programmable thermostat. While it's not a direct cost-saver, without having to continuously turn your thermostat up and down throughout the day and week, you'll save an added hassle—and, likely, use energy more efficiently in the process.
If you're ready to save money on your monthly utility bill and improve your quality of living with a programmable thermostat, get in touch with American Heating and Cooling today to schedule a free estimate.
---
---
---
---
Contact Us Today
American Heating & Cooling
500 Mapleleaf Drive
Nashville, TN 37210
(615) 383-3072
---
GPS dispatch available 24/7
--- ---
"I had nine house guest this weekend. My brother in law, sister in law, niece and new baby were all staying in the basement. I had not been in the basement in months. They woke up Saturday morning freezing. The unit was down. Laura called American. Chad came right out and fixed the unit. He was prompt, efficient, pleasant and a good representative of your company. Just thought you should know. See you next time."
I had to replace my hvac unit recently. I was very satisfied with every phase of this purchase from the salesman to the installation crew.

I will recommend American Heating and Cooling to all my friends.