I had to replace my hvac unit recently. I was very satisfied with every phase of this purchase from the salesman to the installation crew. I will recommend American Heating and Cooling to all my friends.

— James H., Nashville
New Year's Resolutions for Homeowners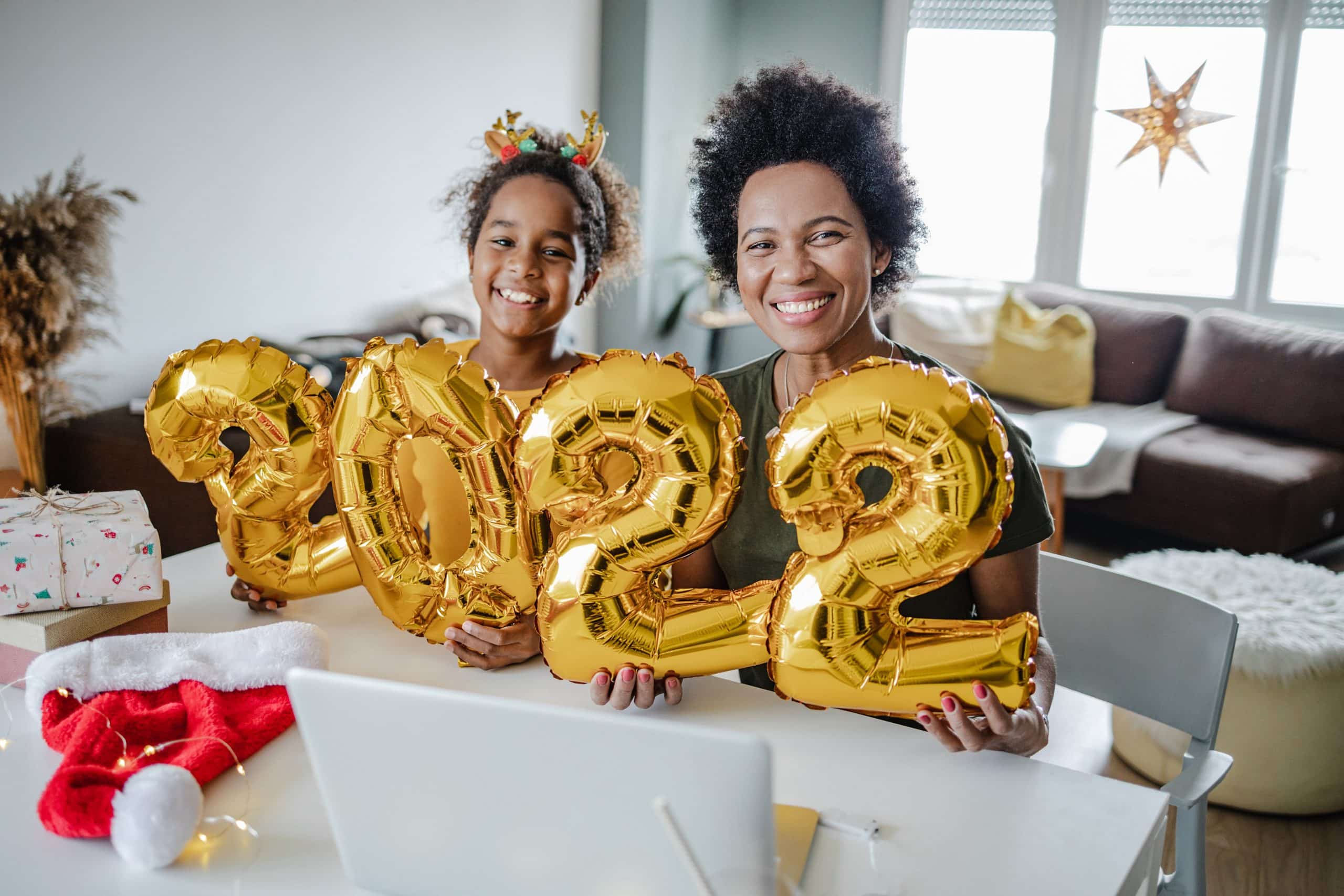 Kick-off 2022 with a bang with these home tips!
Whether you have a new home or not, now is the time of year to make resolutions that will make you fall in love with your home all over again. With just a little effort, you can make your home comfier, cozier, and all around homier. Here are some resolutions that will have you singing your home's praises.
Stop Procrastinating
Dingy outlet covers? Paint that needs a touch-up? Outdated cabinet hardware? We all have a list of small things around the house that we know would make a huge difference but are easy to put off. Procrastinate no longer! Check those things off your list and enjoy the quick facelift you've just given your house.
Improve Your Home's Air Quality
Did you know that the EPA reports that the air inside the average home is twice as polluted as the air outside? From the chemicals in our household cleaners to the air fresheners and candles we use to keep our house smelling nice, many of the products we use in our house lead to a decrease in our home's air quality. To fight back, you can switch to all-natural products, clean your home's ductwork, change your air filters monthly, or buy some houseplants.
Declutter Your Home
Marie Kondo got her own Netflix show for a reason. It's easy for stuff to pile up and hard to let it go, even if you don't use it. The holidays are notorious for stuff build up, from office gift exchanges to the weird tchotchke your Great Aunt Cindy always sends. Now is the time to purge your home of the things you don't need. If you're on the fence about something, here are some questions you can ask yourself:
Do I use it?
Do I have a realistic plan to use it?
Is the only reason I'm holding on to it is to not waste money?
Does it add value to my life?
Schedule Maintenance For Your HVAC System
The best way to ensure a comfortable atmosphere in your home is to make sure your HVAC system is running properly. A properly maintained HVAC system means that your system is running at peak efficiency to heat and cool your home so you can set your thermostat and forget it. It will also save you money because you don't have to constantly be tweaking the temperature to maintain a comfortable temperature. Need to have your HVAC system tuned up? Contact us today.
Install A Garbage Disposal
We would argue that a garbage disposal is one of the most convenient home appliances you can have in your kitchen. It is also a great way to lessen the food waste you create, reduces the amount of food that ends up in landfills, promotes less water consumption, and reduce greenhouse gases. They are also easy to install and use.
Refresh Your Existing Garbage Disposal
Have a garbage disposal already? Does it kind of smell? With all of the food it disposes of, the smells can mingle and linger, resulting in a funky smell that can permeate your kitchen. Cleaning it monthly is an easy way to ensure that those odors never bother you again. Here is how to do it:
Turn off your garbage disposal and remove non-disposable items that may be inside
Fill disposal with 2 cups of ice and 1 cup rock salt
Turn the disposal on and run cold water for 5 seconds
Run 4 – 6 lemon peels and cold water through the appliance
Tackle New Landscaping Projects
Refreshing your home is not just an inside job. The outside of your home needs some TLC too. Put in those raised garden beds you've always wanted. Plant some more flowers to add curb appeal to your front yard. Add some new bushes or trees to add interest and shade. The fresh air and exercise will help you feel good, as well as giving your home a new look.
Install A Carbon Monoxide Detector And Test Your Smoke Detectors
Carbon monoxide is a colorless, odorless gas that can be deadly when you're exposed to it for long periods of time. A carbon monoxide detector is no bigger than a smoke detector and only costs you $40 for peace of mind.
While you're installing your new carbon monoxide detector, take the time to test your existing smoke detectors and change their batteries. This is the easiest way to ensure that your home is protected against anything the new year has to throw at you.
Deep Clean Your Carpets And Furniture
Something that can make your home look, and smell, not as fresh as you would like are dingy carpets and furniture. It's an easy thing to overlook. We're all in the habit of vacuuming our carpets, but when was the last time you steam clean them or your sofa? Fabrics will hold on to dirt and the atmosphere smells longer than you would imagine. Renting a carpet cleaner from your local hardware or grocery store will enable you to get out the deep-down dirt and odors that build up over time.
Host More Gatherings Of Friends And Neighbors
Now that your home is in tip-top shape, you will want to share it with your friends and neighbors. When you see your hard work through the eyes of your friends, you'll gain a new appreciation for the home that you've created. The year can get busy but it's important to carve out time for fun in the midst of it all.
Bonus Tip: Check Our Coupon And Specials Page!
Maintaining your HVAC system doesn't have to be expensive. It's easy to put off because of the perceived cost, but not maintaining your system means you will be due for an even more expensive replacement sooner than you expect. Make it a habit to check our coupon and specials page for money-saving offers anytime you need AC repairs or want to explore a new HVAC system for your home.