I had to replace my hvac unit recently. I was very satisfied with every phase of this purchase from the salesman to the installation crew. I will recommend American Heating and Cooling to all my friends.

— James H., Nashville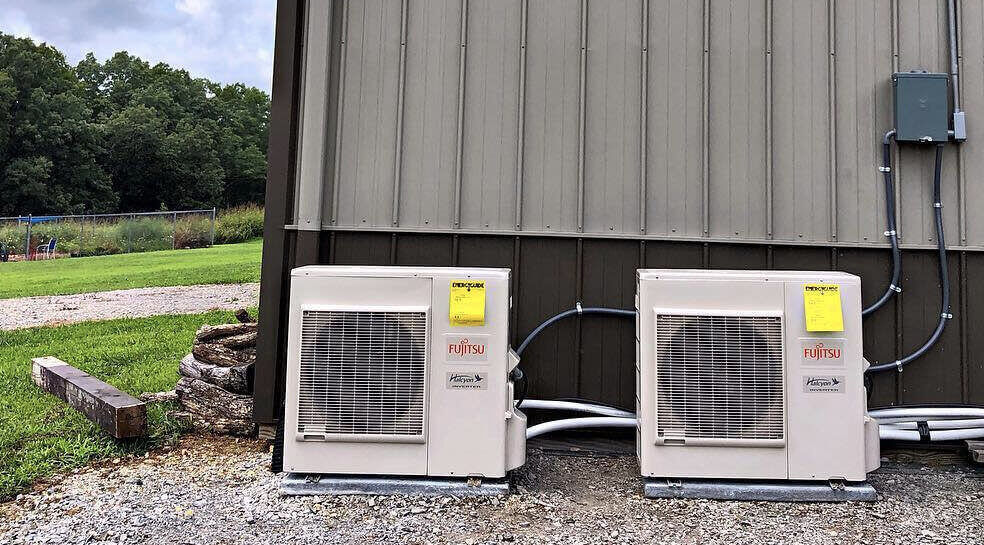 Pros and Cons of a Mini-Split System
Controlling your indoor climate can be a challenge—it's not uncommon for one room to be cool and comfortable, and another to be stifling. Try to balance the temperatures and, chances are, you'll wind up overcorrecting—not to mention overpaying for your heating and cooling. 
Increasingly, more and more homeowners are turning to mini-splits to overcome these challenges. A mini-split is a unit installed directly onto the wall of a room, offering immediate climate controlled via a remote or wall-mounted panel. These units operate completely independent of the existing HVAC and ducted systems, allowing the mini-split room to have its own climate controlled settings. When you walk in, adjust the mini-split and relax. When you leave, adjust it to save energy and save money. 
That said, there are some considerations to take into account before you install a mini-split…
Reasons You Should Choose A Mini-Split
Simple to Install
Mini-split systems are simple to install since they don't have to be linked to existing AC or heating ducts. All you need to install is a wall mounted unit combined with a single exterior compressor that goes outside your home.
Maintain Your View
Window units are common go-tos—however unlike these bulky pieces, mini-splits don't take over your window or obstruct your view.
Less Prone to Air Leaks
Mini-splits only require a small hole be drilled into the wall—and that, instantly, reduces the potential for air to leak in or out. Many AC solutions require large holes or cut-aways or, in the case of window units, that windows be left open 24/7.
Energy Efficient
While ducted systems are efficient, they still lose nearly a quarter of their heating and cooling energy. With a ductless system, you don't have to worry about energy loss. They move directly from the exterior unit to the room, allowing for efficient and cost-effective operation.
Reasons A Mini-Split Might not be right for you
Require Up-Front Investment
Mini-split systems are more expensive than window or baseboard unit counterparts. A new mini-split system for a room or space can cost thousands of dollars, versus a few hundred for a window unit. However, those costs can be quickly recouped.
Recurring Maintenance and Cleaning
Mini-splits are also not set-and-forget machines. Their filters need to be washed monthly—even more if your home includes pets or smokers. Cleaning mini-splits is essential—ignore them and you'll wind up needing costly professional maintenance or, even, a replacement unit.
Visible Mini-Split Unit
Mini-splits require a visible unit on the wall—not ideal, especially for design-minded homeowners who don't want a large box mounted on their wall. That said, after a few days many homeowners report that they completely forget they're there.
Contact us for a free estimate and to learn more about the benefits of mini-splits. 
---